Trails in the Lake Louise Area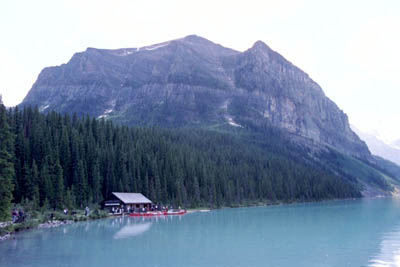 Fairview Mountain from Lake Louise
August 2000: Fairview Mountain, 2744 m, looks imposing from Lake Louise, but a trail leads around the back to the summit.
Topo Map: Lake Louise 82 N/8
Trail: Saddleback/Fairview Mountain
Ref: CRTG p. 94, SITCR p. 239

All Content © David Wasserman. All rights reserved - Commercial use without express written permission of the copyright holder is expressly forbidden.