Other Hikes in Jasper National Park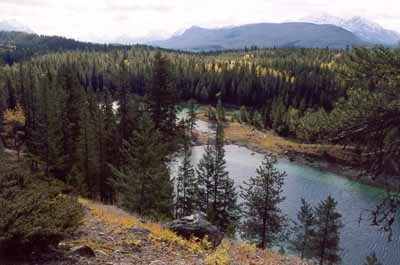 Third and Fourth Lakes
September 2003: Mount Edith Cavell, 3363 m, can be seen in the distance on the right from above the Third Lake, looking back toward the Fourth Lake.
Topo Map: Jasper 83 D/16
Trail: Valley of the Five Lakes
Ref: CRTG p. 188

All Content © David Wasserman. All rights reserved - Commercial use without express written permission of the copyright holder is expressly forbidden.