The Skyline Trail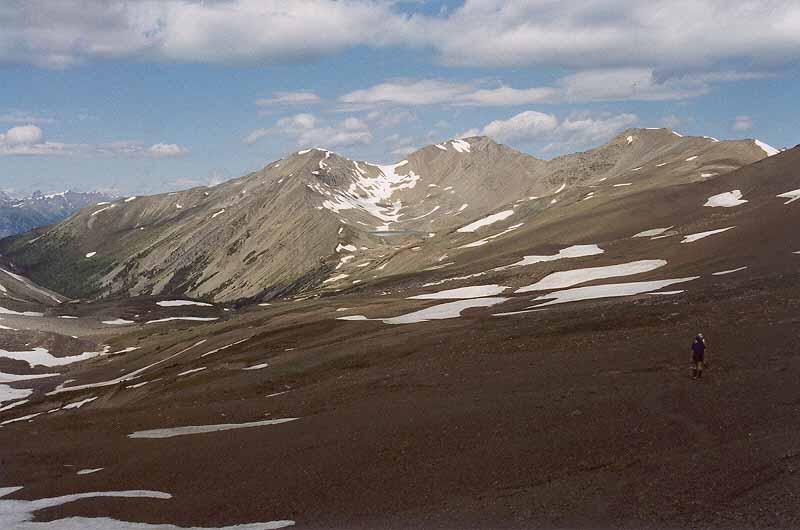 From Shovel Pass to the Notch
July 2003: The centre section of the Skyline Trail stretches from Shovel Pass (also called Big Shovel Pass) to the Notch, visible in the centre skyline as a high snow-filled dip between two peaks. The Wabasso Lake Trail joins the Skyline from the val ley on the left, and the Watchtower Trail descends the scree slope on the right. Curator Lake is visible below the Notch.
Topo Map: Athabasca Falls 83 C/12, Medicine Lake 83 C/13
Trail: Skyline
Ref: CRTG p. 226

All Content © David Wasserman. All rights reserved - Commercial use without express written permission of the copyright holder is expressly forbidden.