The Skyline Trail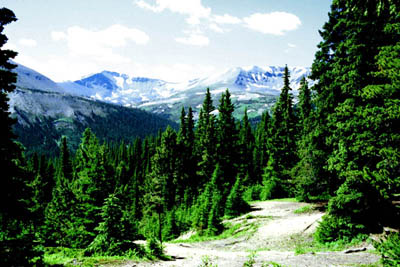 View From Little Shovel Campground
August 2000: The rugged backcountry of the Maligne Range is the setting for the entire length of the Jasper Skyline Trail. Hardisty Pass lies beyond the unnamed ridge southwest of Little Shovel Campground.
Topo Map: Athabasca Falls 83 C/12, Medicine Lake 83 C/13
Trail: Skyline
Ref: CRTG p. 226

All Content © David Wasserman. All rights reserved - Commercial use without express written permission of the copyright holder is expressly forbidden.