The Wilcox Pass Trail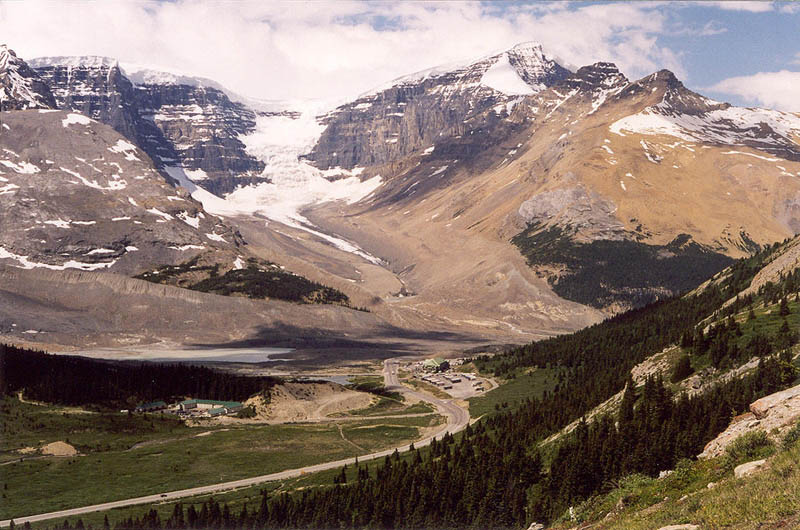 Dome Glacier
June 1998: Dome Glacier descends from the Snowdome, 3460 m, whose summit is completed covered with ice. In the foreground is the Icefields Parkway and the Icefields Information Centre, where Sno-Coach tours of the Athabasca Glacier begin.
Topo Map: Columbia Icefield 83 C/3, Sunwapta Peak 83 C/6
Trail: Wilcox Pass
Ref: CRTG p. 210

All Content © David Wasserman. All rights reserved - Commercial use without express written permission of the copyright holder is expressly forbidden.