The Wilcox Pass Trail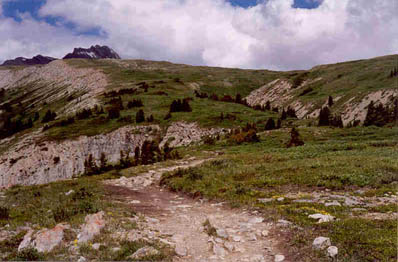 Wilcox Creek Gully
June 1998: The creek flowing southward from Wilcox Pass has no official name. It has carved a deep canyon that the trail must skirt. Wilcox Peak is visible on the skyline.
Topo Map: Columbia Icefield 83 C/3, Sunwapta Peak 83 C/6
Trail: Wilcox Pass
Ref: CRTG p. 210

All Content © David Wasserman. All rights reserved - Commercial use without express written permission of the copyright holder is expressly forbidden.