Trails in the Icefields Parkway Area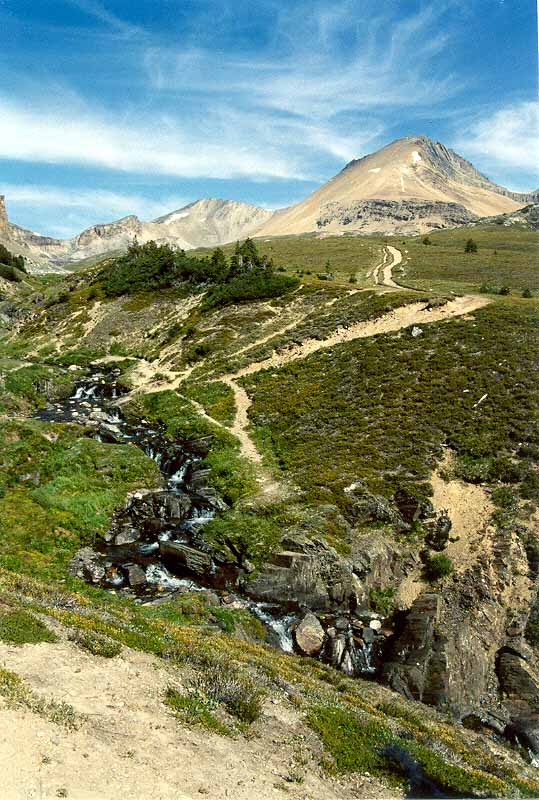 Helen Creek
August 2003: Even in a dry, fire-plagued August, the meadows by Helen Creek are green. This photo was taken 8 years after the preceding one, from nearly the same point on the trail.
Topo Map: Hector Lake 82 N/9
Trail: Helen Lake
Ref: CRTG p. 120

All Content © David Wasserman. All rights reserved - Commercial use without express written permission of the copyright holder is expressly forbidden.