Trails in the Icefields Parkway Area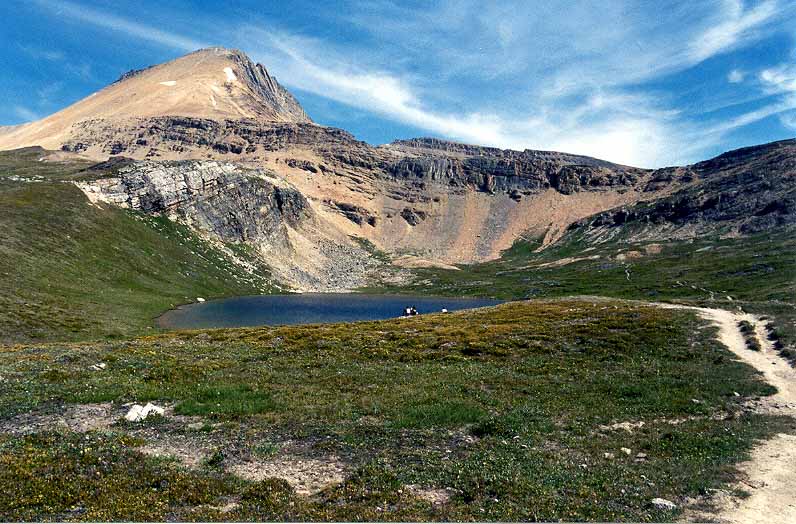 Helen Lake and Cirque Peak
August 2003: Helen Lake sits among the meadows below Cirque Peak (2993 m). The trail to Dolomite Pass goes over the right side of the ridge at the end of the lake.
Topo Map: Hector Lake 82 N/9
Trail: Helen Lake
Ref: CRTG p. 120

All Content © David Wasserman. All rights reserved - Commercial use without express written permission of the copyright holder is expressly forbidden.