Other Hikes in Jasper National Park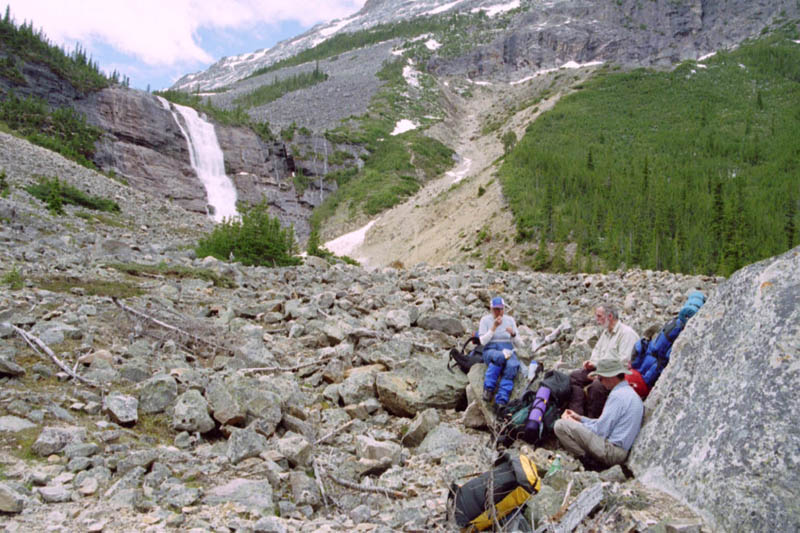 Engagement Rock, Upper Geraldine Falls
June 2000: On June 24, 2000, a wedding proposal was made and accepted by this large boulder. The hikers from the Grant MacEwan Mouintain Club, seen here the following day, who stumbled upon this event, named the boulder Engagement Rock. Upper Gerald ine Falls plunges toward the valley in the background.
Topo Map: Athabasca Falls 83 C/12
Trail: Geraldine Lakes
Ref: CRTG p. 206

All Content © David Wasserman. All rights reserved - Commercial use without express written permission of the copyright holder is expressly forbidden.