Other Hikes in Jasper National Park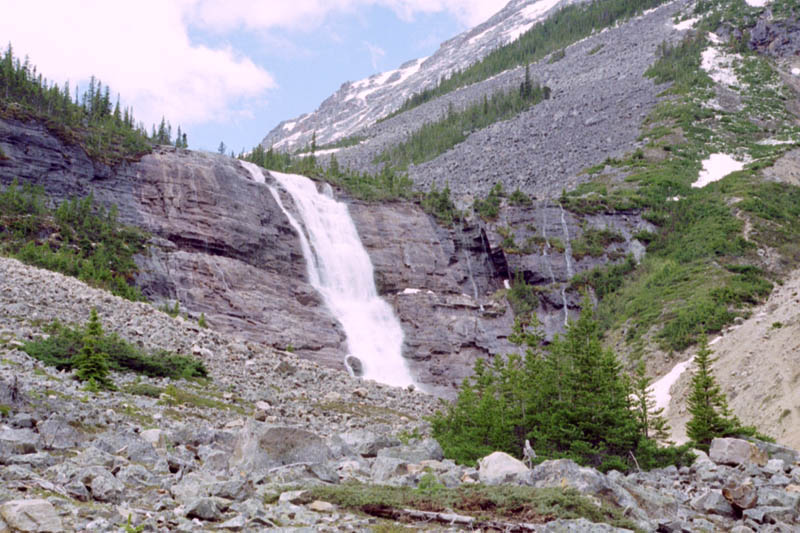 Upper Geraldine Falls
June 2000: The higher of the two falls between First and Second Geraldine Lakes is in a more open area above one of the many boulder fields on the trail.
Topo Map: Athabasca Falls 83 C/12
Trail: Geraldine Lakes
Ref: CRTG p. 206

All Content © David Wasserman. All rights reserved - Commercial use without express written permission of the copyright holder is expressly forbidden.