The Skyline Trail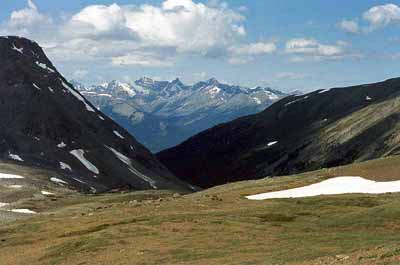 Down the Wabasso Trail to the Athabasca Valley
July 2003: The peaks of the Trident Range across the Athabasca Valley are visible down the valley that the Wabasso Trail uses to reach the Skyline Trail. The Wabasso Trail is most often used by pack trains to a lodge just below the Curator Campground .
Topo Map: Athabasca Falls 83 C/12, Medicine Lake 83 C/13
Trail: Skyline
Ref: CRTG p. 226

All Content © David Wasserman. All rights reserved - Commercial use without express written permission of the copyright holder is expressly forbidden.