Trails in the Tonquin Valley Area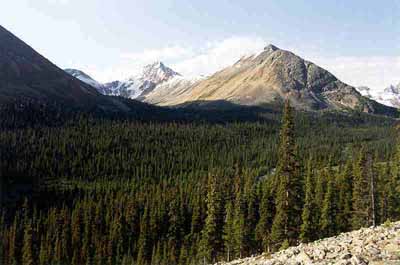 Chak Peak
July 2004: Chak Peak, 2774 m, is one of the line of peaks between the Astoria Valley and The Portal. Chak means "eagle" in a native language.
Topo Map: Amethyst Lakes 83 D/9, Jasper 83 D/16
Trail: Maccarib Pass
Ref: CRTG p. 196

All Content © David Wasserman. All rights reserved - Commercial use without express written permission of the copyright holder is expressly forbidden.