Trails in the Tonquin Valley Area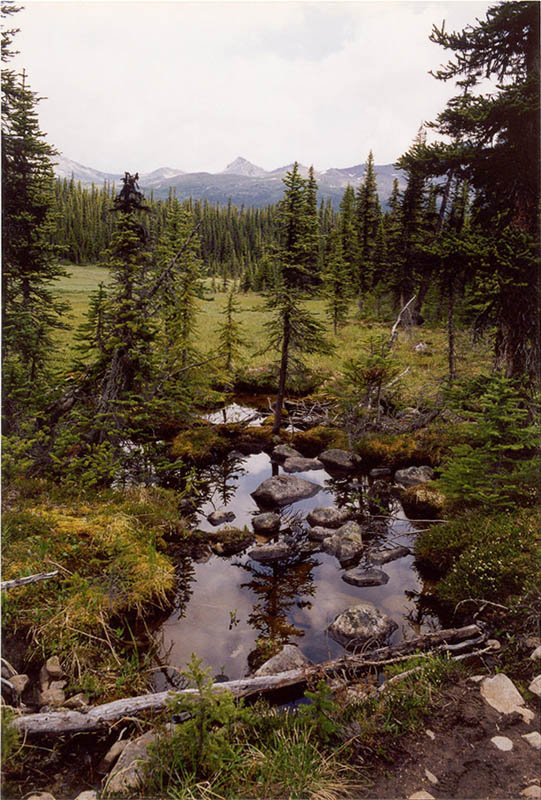 Chrome Lake Trail
June 1998: Hikers heading for the Alpine Club of Canada's Wates-Gibson Memorial Hut at Outpost Lake usually take the Chrome Lake cut-off from the Astoria River Trail. The Chrome Lake Trail is poorly marked and maintained, as the muddy patch of trail visible in the lower right corner of this photo indicates. It also involves a tricky ford.
Topo Map: Amethyst Lakes 83 D/9
Trail: Chrome Lake
Ref: CRTG p. 199

All Content © David Wasserman. All rights reserved - Commercial use without express written permission of the copyright holder is expressly forbidden.