Trails in the South Kootenay Area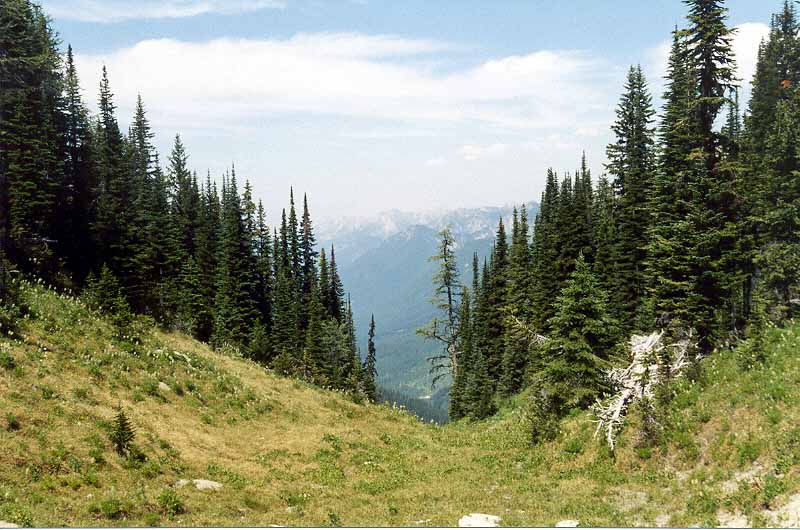 Kindersley Pass
August 2003: The trail reaches but does not cross Kindersley Pass, which gives views north into the valley of Kindersley Creek and the peaks of the Brisco Range. The pass marks the boundary of Kootenay Park. From here the trail contours eastward to the Kindersley-Sinclair Col.
Topo Map: Tangle Peak 82 J/112
Trail: Kindersley Pass-Sinclair Creek
Ref: CRTG p. 342

All Content © David Wasserman. All rights reserved - Commercial use without express written permission of the copyright holder is expressly forbidden.