Trails in the South Kootenay Area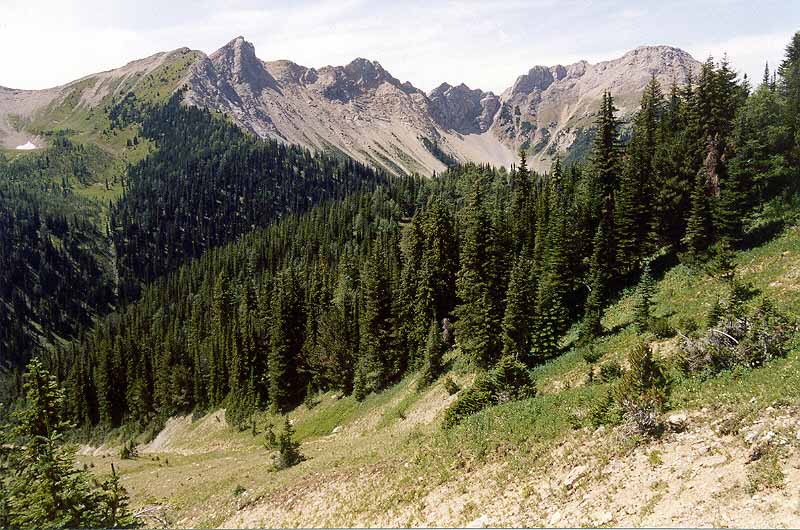 The Brisco Range west of Kindersley Pass
August 2003: These unnamed peaks of the south part of the Brisco Range tower above the valley that the hiker must ascend to reach this viewpoint below the Kindersley-Sinclair Col. Kindersley Pass is concealed behind the trees on the right side of the picture.
Topo Map: Tangle Peak 82 J/112
Trail: Kindersley Pass-Sinclair Creek
Ref: CRTG p. 342

All Content © David Wasserman. All rights reserved - Commercial use without express written permission of the copyright holder is expressly forbidden.