Trails in the Lake O'Hara/Kickinghorse Pass Areas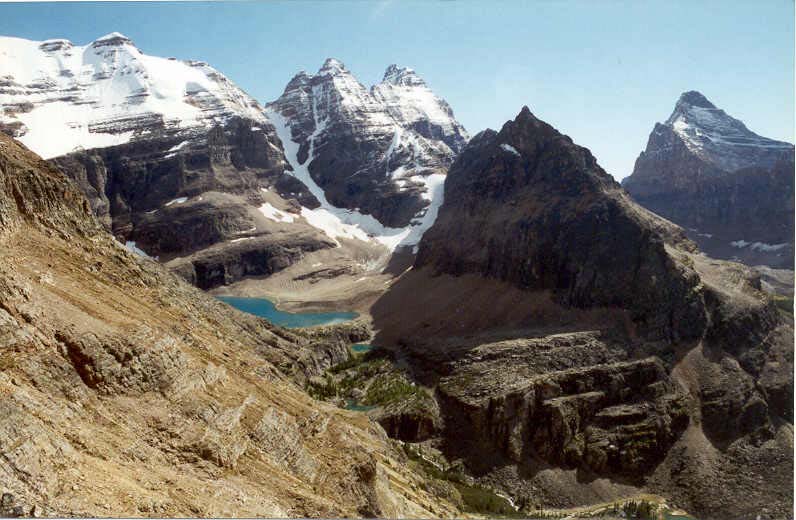 Lake Oesa from the Huber Ledges
September 1996: Lake Oesa occupies a hanging valley beneath Glacier Peak, 3283 m, with Ringrose Peak, 3281 m, and Hungabee Mountain, 3493 m, at its side, marking the continental divide. Somewhat nearer to the right of the lake is Yukness Mountain, 284 7 m, with Mount Biddle, 3319 m, behind it.
Topo Map: Lake Louise 82 N/8
Trail: Alpine Circuit
Ref: CRTG p. 282

All Content © David Wasserman. All rights reserved - Commercial use without express written permission of the copyright holder is expressly forbidden.