Trails in the Lake O'Hara/Kickinghorse Pass Areas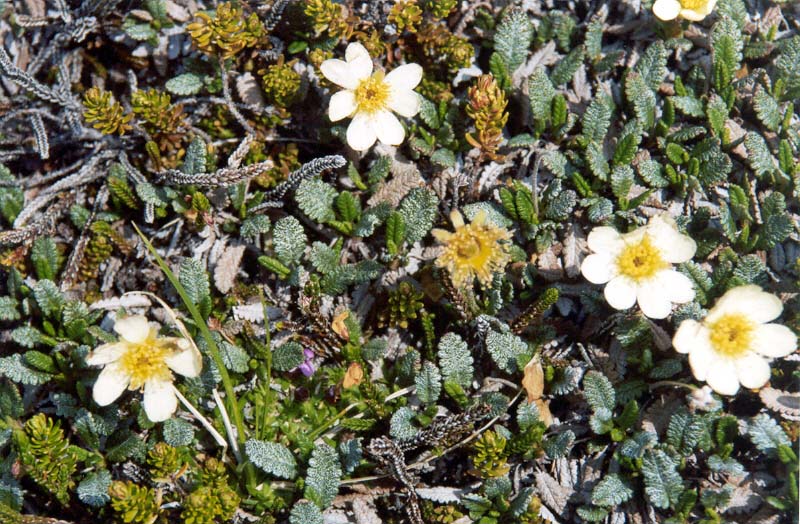 White Mountain Avens
August 2002: Among the alpine flowers along the Huber Ledges section of the Alpine Circuit are White Mountain Avens (Dryas hookeriana). A member of the rose family, the white mountain avens is found in dry, stony or gravelly alpine environment s.
Topo Map: Lake Louise 82 N/8
Trail: Alpine Circuit
Ref: CRTG p. 282

All Content © David Wasserman. All rights reserved - Commercial use without express written permission of the copyright holder is expressly forbidden.