Trails in the Lake O'Hara/Kickinghorse Pass Areas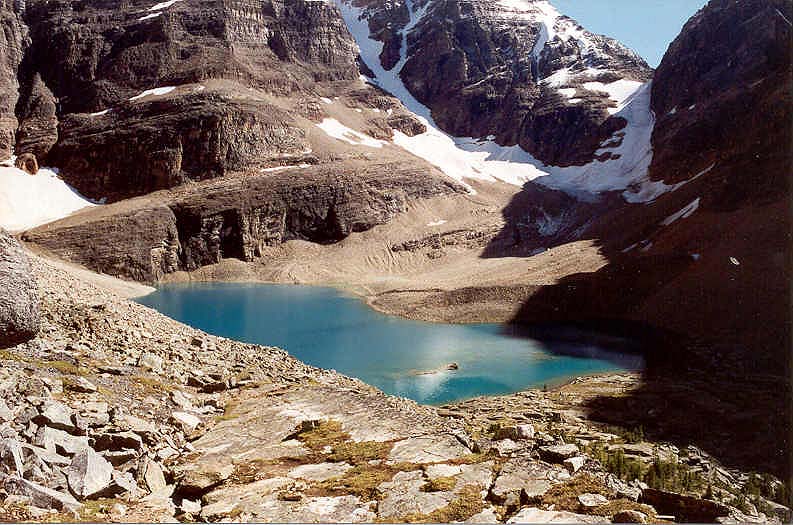 Lake Oesa
September 1996: Lake Oesa, lapping against Glacier Peak, 3283 m, on the continental divide, is frozen most of the year. Its name is said to come from the Stoney word for ice.
Topo Map: Lake Louise 82 N/8
Trail: Alpine Circuit
Ref: CRTG p. 282

All Content © David Wasserman. All rights reserved - Commercial use without express written permission of the copyright holder is expressly forbidden.