Trails in the Lake O'Hara/Kickinghorse Pass Areas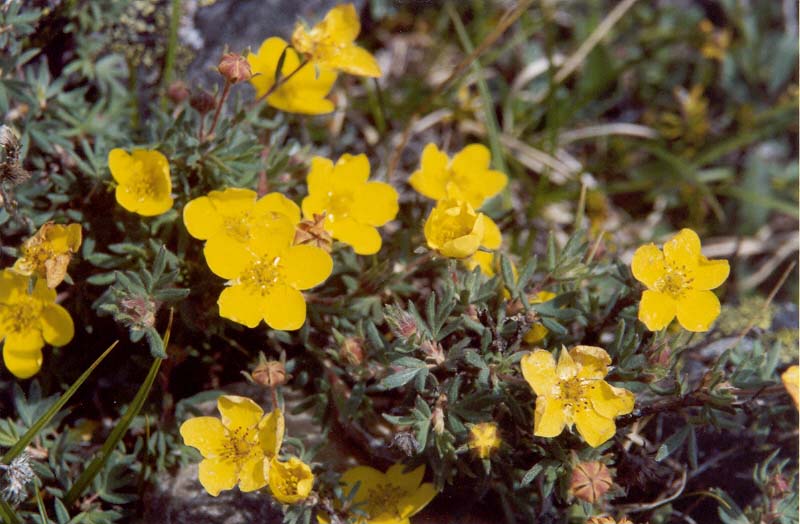 Alpine Cinquefoil
August 2002: Alpine Cinquefoil (Potentilla nivea) are named after their petals, cinquefoil being derived from "cinque feuilles," French for "five leaves." Members of the rose family, like the white mountain avens with which they share t he Huber Ledges, this plant is closely related to the Shrubby Cinquefoil (Potentilla fruticosa), whose flowers are nearly identical, but which grows as a low shrub, rather than the ground-hugging cushion of the alpine variety.
Topo Map: Lake Louise 82 N/8
Trail: Alpine Circuit
Ref: CRTG p. 282

All Content © David Wasserman. All rights reserved - Commercial use without express written permission of the copyright holder is expressly forbidden.