Trails in the Tonquin Valley Area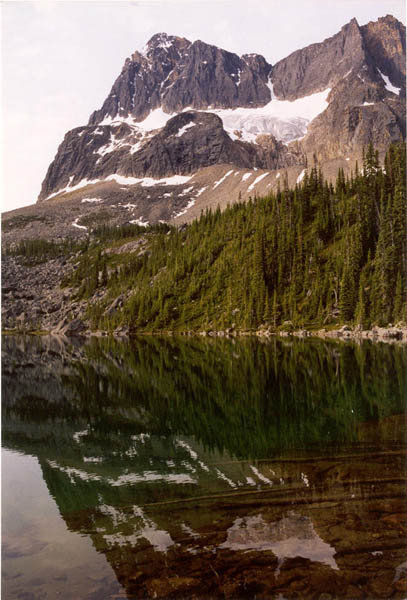 Outpost Lake and Outpost Peak
June 1998: Outpost Peak, 2880 m, named in keeping with the castle theme of the Ramparts, gives its name and reflection to Outpost Lake.
Topo Map: Amethyst Lakes 83 D/9
Trail: Chrome Lake
Ref: CRTG p. 199

All Content © David Wasserman. All rights reserved - Commercial use without express written permission of the copyright holder is expressly forbidden.