Trails in the Tonquin Valley Area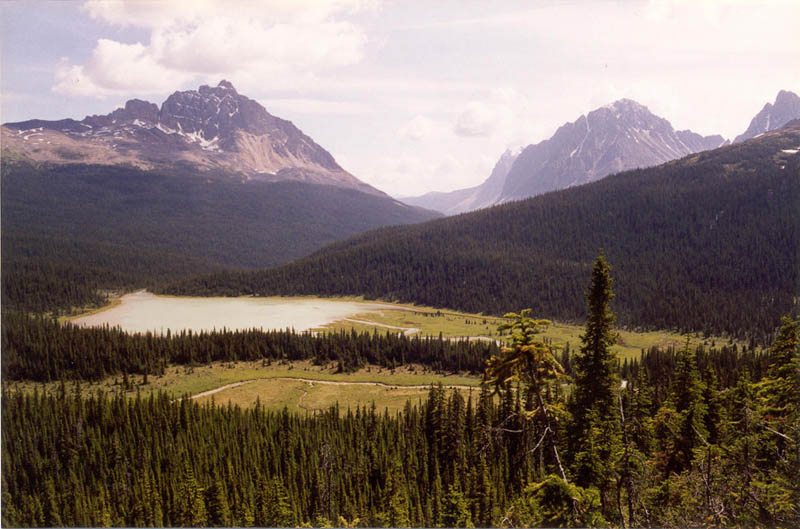 Chrome Lake Meadows
June 1998: Chrome Lake is located at the junction of the Eremite Valley and the Astoria River Valley. In this view east from the north shore of Outpost Lake, Oldhorn Mountain (left), 2986 m, and Throne Mountain, 3120, stand on opposite sides of the A storia Valley.
Topo Map: Amethyst Lakes 83 D/9
Trail: Chrome Lake
Ref: CRTG p. 199

All Content © David Wasserman. All rights reserved - Commercial use without express written permission of the copyright holder is expressly forbidden.